Welcome to the Vehom
Referral Program
Earn $500 for every client you send.
Refer your friends to
help

them grow

If you're a believer in the effectiveness of referral marketing, seize this opportunity to spread the word! We're excited to offer $500 in cash for every client you refer to us!
Why
join

the Vehom Referral Program?

Help your friends: When you introduce Vehom to your network, you're not just throwing confetti – you're helping real businesses grow!

Get rewarded: We're giving you $500 for each client you refer who begins using our digital marketing services.

Add value: The businesses you refer will get a 10% discount on their first purchase and connect with the best digital marketing experts.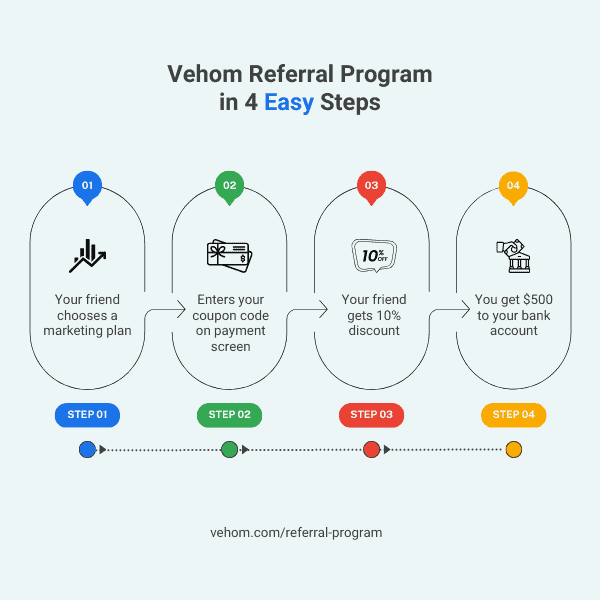 Get Your

Coupon Code

To Refer